Well, Cubasians also asked Steinberg a system of macros to automate usual tasks, and Steinberg did it. It allows to launch a succession of commands, functions or process with a simple click.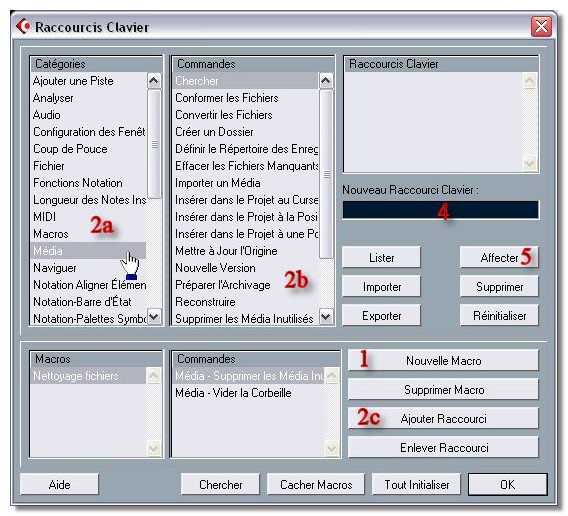 Click on "New Macro"

Chose in the "Categories" and "Commands" columns the action to execute and click on "Add Command". It will be displayed in the "Commands" box. Repeat this operation as many times as you want.

Then, why wouldn't we add to this macro a shortcut? Still in this dialog box, select "Macros" in the "Categories" column, and then the macro itself in the "Commands" column.

Now click in the black box "Type new Key Command" and type the combination of keys you want to use.
Click on "Assign". If the Key Command is already in use, Cubase will tell you and ask you what you want to do: assign or cancel.
Your macro now can be used by the key command you chose, or by the "Edit / Macros" menu.
In my example, I chose the MAJ + Ctrl + N combination to launch a process which suppresses the unused Audio files and empty trash.
---
The Shared VST Plug-ins Folder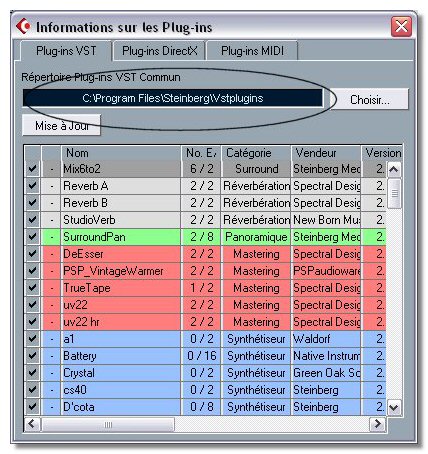 It is not really a tip, but a precaution in order to be OK with all the VST applications which can cohabit in a single computer.
During the installation, SX creates a folder C:\Program Files \ Steinberg \ Cubase SX \ Vstplugins in which it will put its own plug-ins. My advice is to create a Steinberg \ Vstplugins folder in which you will install all your plug-ins and which you will define as the Shared VST Plug-ins Folder in SX ("Devices" menu, "Plug-In Information"). Two advantages:
Your plug-ins will be seen, and so can be used by other VST compatible software.
If you uninstall SX, the plug-ins will remain in place, and the #1 point is still valid!
See ya later, here or elsewhere ;o)
Pascal VALENTIN, on the 21-07-2003
---

Page viewed 8401 times